Soulmate Success Stories
Click to hear Ellen share exactly how coaching helped her find the right man:

Ellen, Cedar City UT – Executive Director Brand Strategy, Owner of Multiple Businesses, Mother of Two, and Success Story
Click to hear Linda explain exactly how she created a committed soulmate relationship:
Linda B, TX – Business-Owner in Medical & Health Services Industry, Mother, and Success Story
Click to hear Michele share exactly she broke a lifelong pattern of failed relationships and finally attracted her soulmate:

Michele, Duluth MN – PhD, MBA, Licensed Counselor, Mom
Click to hear JaneAnn share exactly how coaching helped her find her soulmate:

JaneAnn, Winnebago IL – Business Owner, Mother, and Soulmate Success Story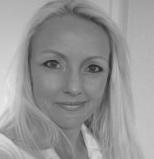 I made huge leaps and bounds in a couple weeks. I've done thousands of dollars of seminars and I am getting at least that much value from Barry. I'm EXTREMELY GLAD! It's not just about the man in my life. It's about my relationship with myself. What we're doing will stay with me for the rest of my life. You won't regret hiring Barry. It's an investment in yourself and your life. I know I'm on the right track and in a very healthy place thanks to him.
Jenna B., Austin TX – Chief Operating Officer
I was going through a rough patch in a new relationship and working with Barry helped me take responsibility for my part in why things were not going well. I was able to pull myself out of the "I have to do everything in this relationship to make it work" mentality and give over some responsibility to my partner. I let my partner know that I needed him and that being a successful working person didn't mean that life was perfect. My partner appreciated hearing how I needed him in my life and all the value he brings.
Now we have a closer, more communicative relationship built on trust and love. Thanks Barry, for helping me see the "other side" of things!
Ash, Vancouver BC – Strategic Sourcing & Contract Negotiator
1) What results did you get in your dating life from working with Barry?
I gained a great degree of insight working with Barry. He did an amazing job noticing patterns of behavior and (gently) observing areas for improvement. I found myself really examining the kind of guys I was attracted to and making dating choices that were right for the LONG TERM, not just for what felt good at the time. I was able to really identify what I was looking for, and analyze myself to see what I was bringing to the table. Barry was NEVER judgmental or condescending, and really respected where I was in my dating journey. I made some extremely necessary (and VERY specific) changes based on my discussions with Barry.
2) What other changes happened in your life because of the results of working with Barry?
Several of Barry's concepts have had lasting impact. Discussions of environments, certainty vs. uncertainty, and many issues of self-improvement (basically "what can *I* do to be the person I want to be?) were invaluable, and have given me increased confidence and a solid vocabulary to analyze the root of habitual behavior. Barry is observant, kind, and genuinely devoted to helping people live their most actualized romantic lives.
3) What would the cost have been to you if you had not worked with Barry?
I would still be careening through OK Cupid, dating the same guy over and over with no idea why my pattern wasn't breaking.
4) Finish this thought.. "Before I started with Barry I didn't think that _________________, but after starting to work with him ________________."
Before I started with Barry, I didn't think that dating coaching would add any value to my life. Who needs a coach for dating, right? I was doing fine. Turns out? I was totally wrong. My sessions with Barry were invaluable, and provided a marked improvement in my dating life and personal outlook in general. BARRY THANK YOU SO MUCH.
Meghan, Los Angeles, CA – Writer
"Barry, I was JUST thinking of you this morning! I don't know how spiritual you are, but I really do believe I was supposed to show up that night…not to meet a guy, but to meet you! You've given me so much insight and understanding about dating and more importantly, myself.
Ever since then, I've been reevaluating not just what I'm looking for in "John", but myself and what I have to offer as well. I've met and have been talking to a few men and I think even in just the past week or so, my views on dating and men have changed significantly. From how I handle myself verbally to the type of men I've been attracting.
Thank you so much again for everything!"
Mona K., Orange County, CA