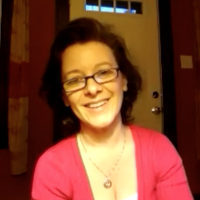 Today, another real woman just like you tells us how she found the right man!
Michele is a smart, powerful, attractive woman who still couldn't find the right man. Watch this successful single mom share how our coaching attracted the right man and changed her life.
Click the video below to watch:
Michele, Duluth MN – PhD, MBA, Licensed Counselor
If you'd like to be the next Soulmate Success Story apply for a chance to talk to me! Click here: http://DateMenNotBoys.com/apply
Much Love,
Barry
p.s. – Due to time limitations I am only able to accept a small number of applications. I can only talk to about one out of ten of the people who would like my time, unfortunately, so please make sure you are very open and detailed in your application. That gives you the best chance of being selected.
Tags: attract, attraction, barry paul price, best places, businesswoman, busy, coaching, commitment, counselor, dating, dating coach, dating mentor, dating program, finding men, intimacy, licensed counselor, love, man, mba, mindset, Mom, phd, program, putting my needs first, right man, self-acceptance, self-esteem, self-love, soulmate, testimonial, video