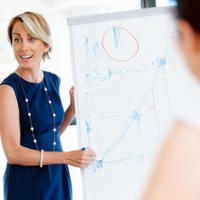 You're probably a strong woman. And strong women can have trouble finding the right man, despite being attractive high—achievers. If you've been called 'intimidating', or felt like you end up having to "do it all" in your life and relationships, you'll want to watch this short video — today I'll share with you why you're having trouble attracting the right man, who can "handle" you, and how to actually make a relationship last without turning into you having to take care of him.
Click the video below to watch:
No more needing to be in control, because today we will talk about how to feel absolutely safe to relax into the arms of a competent man who can take care of things when you want him to, but STILL keep your feminine power so you don't feel weak or open to being hurt. This is how to open up to let love in while still being strong!
I KNOW you are amazing and independent. You don't NEED a man, but if you're reading this there is a part of you that will feel more fulfilled having that supportive partner in your life so you can grow and achieve things together. That part of you (and I) urge you to watch this video. three minutes of your time could save you three years of struggling with bad dates and disappointing relationships.
You deserve more than that. You deserve the BEST.
Much Love,
Barry
p.s. – If you want to jump straight to my behind-the-curtain, no b.s. free training for powerful single women (this was a closed event, so I really let my hair down and gave you the unvarnished truth) go to http://www.datemennotboys.com/webinarreplay26
Tags: attract, attraction, barry paul price, best places, businesswoman, busy, coaching, dating, dating coach, dating mentor, dating program, do it myself, don't need a man, finding men, independent, intimacy, love, man, mindset, Mom, program, protect, protected, putting my needs first, right man, safe, self-acceptance, self-esteem, self-love, soulmate, strong, testimonial, video