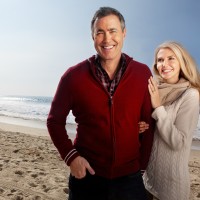 Here's a powerful 10 minute audio of 4 new scientific studies which reveal breakthroughs about men that can radically change your results with dating (if you apply what you're about to hear, it will help you — so if you wanna stay stuck don't listen to these 4 breakthroughs). Listen by clicking here:
Audio clip: Adobe Flash Player (version 9 or above) is required to play this audio clip. Download the latest version here. You also need to have JavaScript enabled in your browser.
Or Right-Click Here To Download File
If you have trouble finding the right man, don't get out enough or know where to go to meet great men, or are successful and out-earn or intimidate some men, this is a must-listen. It also tells you the secret of how to increase your chances of attracting a committed, faithful man!
Much Love,
Barry
Tags: acceptance, action, attract, attraction, audio, barry paul price, barry price, boys, breakthrough, business, businesswoman, busy, can't find men, career, cheating, Coaching & Mentoring, committed, date men, dating, dating coach, dating mentor, deserving, earning, empowerment of women, faithful, fear, feminine, feminine energy, femininity, find soulmate, getting out, good enough, high-achiever, how to meet, infidelity, life coach, long-term, lovable, love, loyal, Male-Female Dynamic, masculine, meet men, meet the right man, men, mentor, mindset, news, no time, online dating, out-earning, over-work, personal needs, places to meet men, rejection, relationships, relationships., right man, scientific, secrets, self-acceptance, self-esteem, self-love, self-worth, soulmate, studies, the right man, time, time-efficient, too busy, understand men, understanding men, what attracts men, what men want, where to meet men, work